Boat Out to Shell Island in Panama City Beach
Make a date at Shell Island in your own double-decker pontoon boat.
Are you ready to enjoy nature at its finest? Shell Island is a nearly pristine stretch of undeveloped land that offers 7 miles of sandy white beach and plenty of sand dunes and coastal scrub forest to explore.
If you love searching for shells, you'll be eager to search along the shoreline where visitors rarely venture. From sand dollars to starfish to conch shells and more, sea shell discoveries could be just around the next bend.
The graceful beaches and lazy waves will relax you like nothing else. You can wander along the beach, splash in the surf and enjoy the coastal seagrasses as they sway in the ocean breeze.
All you need to do is take a quick 15-minute pontoon boat ride in your double-decker pontoon boat to anchor in the shallow water just off Shell Island.
The Double-Decker Boat Is Your Most Fun Way To The Island
Many visitors take a shuttle or ferry over to Shell Island, and these vessels all land in the same location. However, when you charter a double-decker pontoon boat from Double Fun Pontoons, you can stop wherever you want along the shallow waters.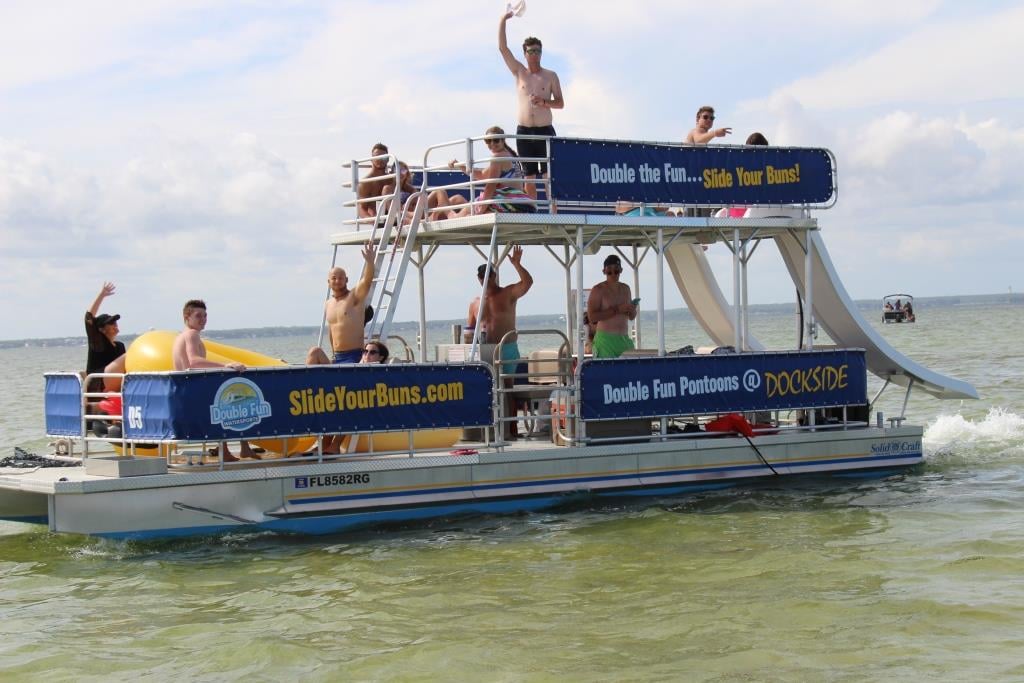 This gives you even more privacy and the ability to come and go as you please. Shell Island boat charters couldn't be easier!
Be sure to remember that Shell Island is a protected area, and it has a carry in-carry out policy. This means you'll need to bring in your food and beach gear and carry out any garbage.
There aren't any concession stands on shore, so make sure you plan ahead!
Enjoy The Wildlife and Bay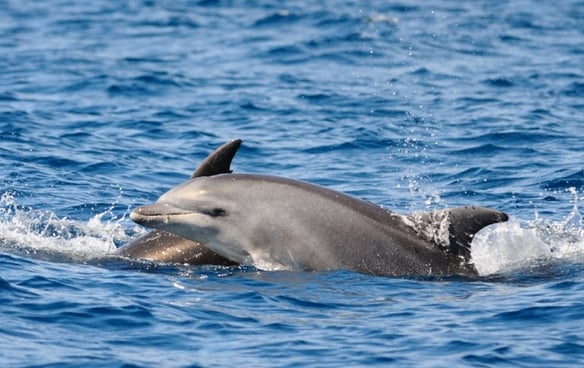 You can stop out in deeper water to enjoy the waterslides and watch the wildlife on shore. From shorebirds to ghost crabs to marsh rabbits and more, many birds and mammals call this pristine habitat home. There are even sea turtles and bottlenose dolphins around, and some of the dolphins might even come close to say hello.
Once you've enjoyed Shell Island, continue on with your adventure as you explore St. Andrews Bay and Grand Lagoon. You'll have hours of fun out on the water, whether you're spending the day with friends and family, or you're out celebrating with your community group.