Drop Anchor at Crab Island in Destin Florida
Enjoy a day on the water in your own double-decker pontoon boat.
No trip to Destin is complete without a visit to the emerald green, crystal-clear waters of Crab Island. Located north of the Destin Bridge near the Destin Pass, Crab Island is a favorite destination for both locals and vacationers.
Even though Crab Island is no longer a true island, you can still only get there by boat, so a boat rental is a must in your vacation planning.
Weather and time have converted the island into an incredibly beautiful sandbar with waist-high waters, making it an ideal place to drop your boat anchor and enjoy the water festivities.
It's the perfect destination for families with kids or those looking for a day of fun, sun, and relaxation.
High tide is the best time to catch the calmest waters and see the most sea life, but there is no doubt any time of day at Crab Island is great time indeed. Gorgeous scenery and fun times are in abundance all day long!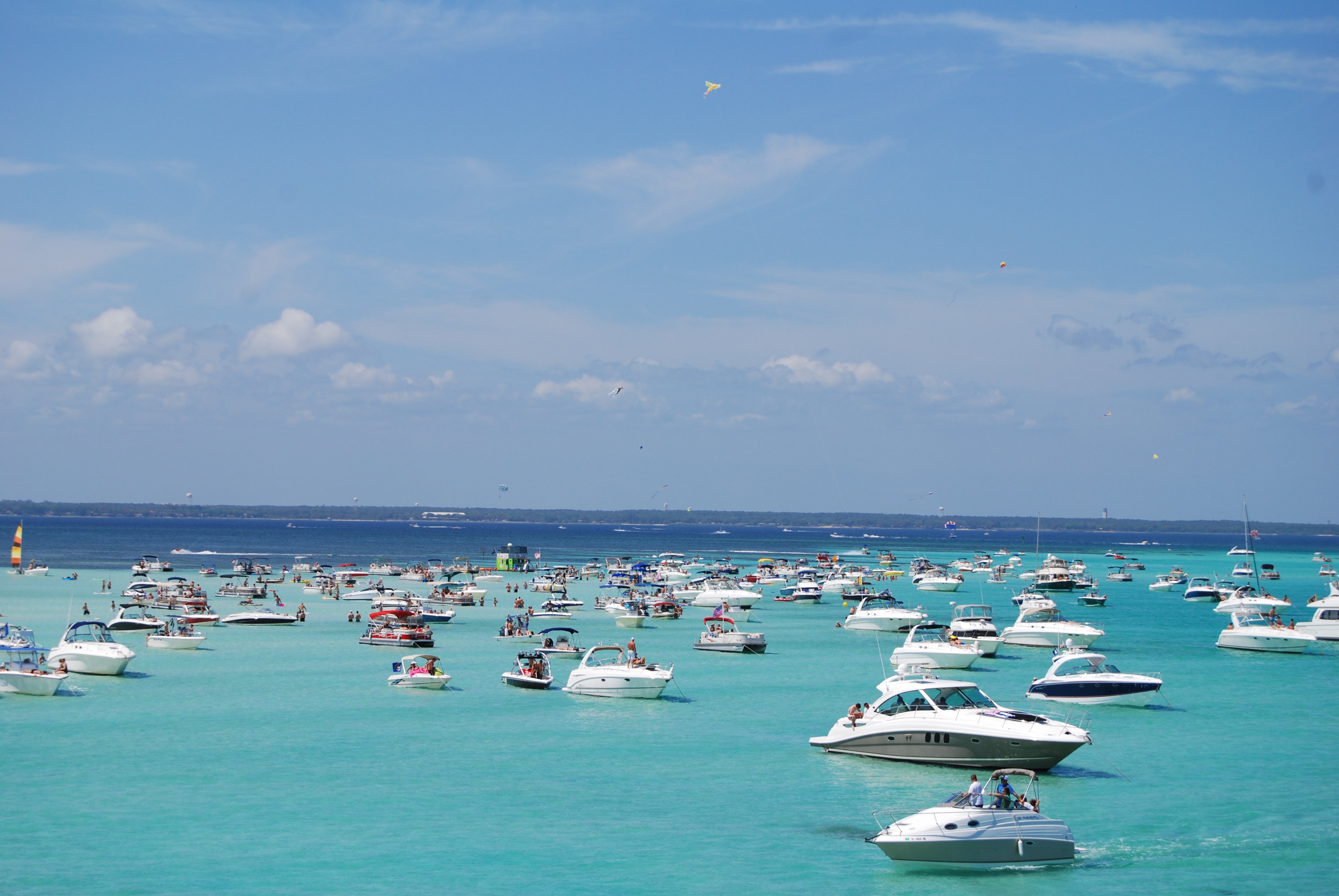 The Perfect Boating Experience for Crab Island
Watch all the activity on Crab Island from the upper deck of your pontoon, relax in the shaded area of the lower deck, and enjoy all the activities available to you on Crab Island.
Some of these include:
Snorkeling
Swimming
Floating water park
Great food
Call today or book online to reserve your pontoon for a half-day or full day of fun at Crab Island.
Check Availability
The Mother's Guide to Crab Island
Discover Crab Island from a Local's Point of View!
Crab Island is a favorite destination spot for anyone visiting Destin. But do you really know the best way to enjoy Crab Island with your family?
Download your personal copy of the FREE guide: "The Mother's Ultimate Guide to Crab Island" to help navigate Crab Island from an experienced Mother's viewpoint! From "what to pack" for the day on the water to understanding the tides, the best areas to anchor, and great things to do, this free guide gives you the inside scoop on the best way to enjoy Crab Island.